Visual Arts and Museum Affairs Blog
June 9, 2021: Photograph of Florence "Daisy" Harriman
---
Posted on June 09, 2021 at 12:00 AM
---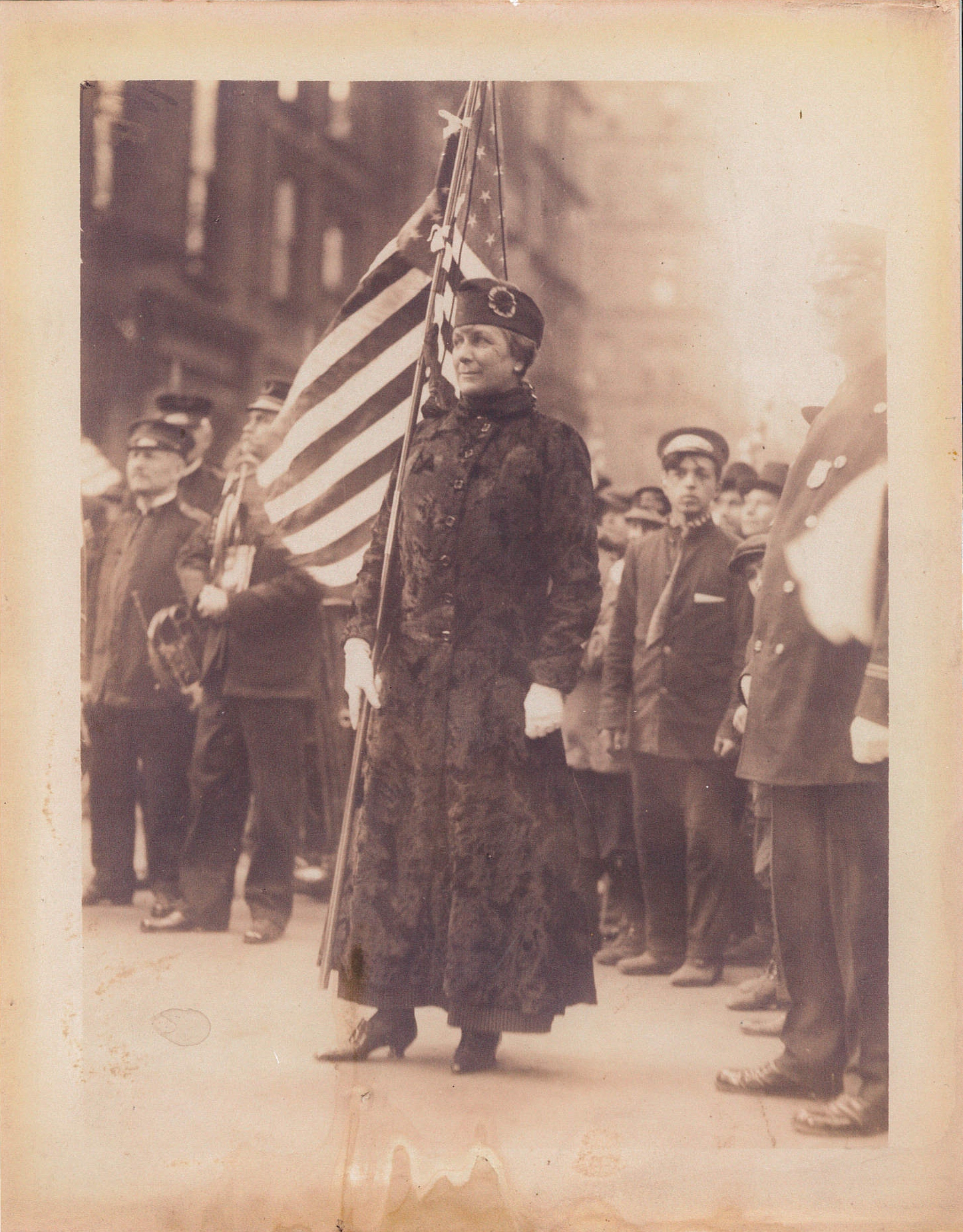 There is a great reason why the Woman's National Democratic Club has a photograph of Florence Harriman. Florence Harriman was more than a New York City socialite, she fully devoted herself to women's suffrage and political activism. Throughout her extraordinary life, she took on roles such as chair of the Committee on Women in Industry for the Council of National Defense, head of the campaign committee of the National Consumers League, and established the Woman's National Democratic Club in 1922, and became its First acting president.
Florence Harriman was born July 21, 1870 in New York. She was raised primarily by her grandparents, and her father Francis W. J. Hurst. Nicknamed "Daisy", Harriman lived an upper-class life with many close ties to politics and politicians.
Florence was only 18 years old when she married J. Borden Harriman, cousin to future secretary of commerce and diplomat w. Averll Harriman. She followed the path of motherhood, however, she never felt fulfilled as a mother. During her high-profile marriage, she had the opportunity to meet many influential, accomplished, and powerful men, which inspired her to begin her own career path in political activism. In addition, her husband was very supportive of her career decisions.
As her political interests progressed, Florence became an author and devoted her time and energy to women's suffrage. She established New York City's first woman's social club, the Colony Club, and became its first active president. "Particularly through the club, Harriman got involved in the women's suffrage debate, made important contacts, and got her feet wet organizing and speaking in public" (Nash, 2020, 55). It was her privileged upbringing and her days of being a New York City socialite that helped her become successful in raising awareness of women's suffrage. Having interacted with the likes of Woodrow Wilson, Grover Cleveland, Cornelius Vanderbilt, and J.P. Morgan, she was well prepared for the field of politics and the undertaking of men.
Florence never stopped advocating for women's rights. After her husband died in 1914, Florence and her daughter moved to Washington, DC. She rose to political power when she was selected to become the chairman of the Committee on Women in Industry of the Council of National Defense by President Woodrow Wilson in 1913. She was incredibly successful at her many jobs and continued to spread awareness about women's suffering through the Democratic party. Her years of hard work prompted her to become the US ministry of Norway given to her by President Franklin Delano Roosevelt in 1937.
Florence Harriman was a brilliant woman. Her work is influential and she was able to pave the way for women in the political course. Her accomplishments and activism were groundbreaking.
–Hannah Wirth is a senior at American University in Washington, DC. Hannah is majoring in Public Relations and Strategic Communication and she is minoring in Art History. She is our Visual Arts and Museum Affairs Intern this summer.
Sources:
Britannica, T. Editors of Encyclopaedia (2020, August 27). Florence Jaffray Harriman. Encyclopedia Britannica.
Harriman, F. J. (1923). From Pinafores to Politics. https://books.google.com
Nash, P. (2020). Breaking Protocol: America's First Female Ambassadors, 1933-1964. University Press of Kentucky. https://books.google.com/